Delivery £ 9.95 (Ex. VAT)
Free delivery on orders over £100 (Ex. VAT)
Stock items delivered within 3-5 days
14-day returns
Shop Vacuum Cleaners Ranges
Professional vacuum cleaners for offices and workplaces.
Shop Now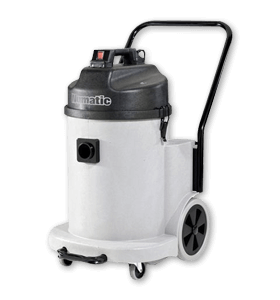 Discover our range of high quality domestic and industrial vacuum cleaners for both workplaces and everyday household use.
Our traditional multi-purpose vacuum cleaners are suitable for a range of different tasks from regular hoovering on carpets to other surfaces including hard floor, concrete, and laminate.
Having trouble understanding your Henry from your Harry? Our experienced and friendly staff are more than happy to help explain the differences and find the perfect vacuum for you. Simply call 01460 73423 or drop us an email for honest and professional advice.
Our Top Selling Vacuum Cleaners
Why choose Elswoods Direct

Nationwide Delivery
Nationwide delivery from £9.95 (Ex. VAT) online. *T&Cs apply

Hundreds of happy customers
Join hundreds of happy customers who have experienced our quality customer service.

14-Days returns
Enjoy a 14 days return period on all items, giving you that extra peace of mind.
Graham at Elswoods went above and beyond to source and supply me with a new Numatic buffing machine at incredibly short notice to get me out of a fix, I can't thank him enough. Mike from Dracorns wood floors.

Mike Bridge
"Elswoods Direct gave me the expert advice I needed when looking for a specialist vacuum cleaner. Not only did they do a fantastic job of finding the right vacuum for me, but they also provided incredible after support when I needed it."

Ben Jones
"Having worked in the cleaning industry for decades, Elswoods Direct never fails to impress me with their level of knowledge. Whenever I need specialist cleaning equipment, Elswoods is always my go-to place."

Nicholas Baldwin
"As cleaning supplier specialists, Elswoods is an excellent place for finding those items that other shops don't stock. Their staff are also incredibly friendly and knowledgeable which means they understand what I'm talking about without having to explain it 5 times!"

Millie Leach
"Whenever I'm looking for top quality cleaning supplies for my job, I always visit Elswoods Direct for their wide range of products and excellent service."

Jay Ross